Kitsap County Domestic Violence Attorney
Defending Clients Facing Domestic Violence Charges in Port Orchard, Bremerton, Silverdale, Kingston, Olalla, Poulsbo, and Tacoma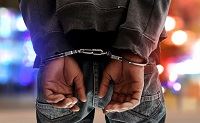 If you've been charged with a domestic violence offense, act quickly to get an aggressive attorney on your side. The effects of a conviction can follow you for the rest of your life. For instance, you'll have a mark on your criminal record, which is accessible to the public and any entity that conducts a background check when you submit an application with them. This can ruin your reputation and make it challenging to get a job or find a place to live.
When you're facing serious charges, you need serious defense, and at Glisson & Morris, we provide just that. We know the consequences a conviction can have. That is why, when we take on a case, we get started right away to build a compelling strategy. Although the prosecution might have evidence to support their case, it might not be strong, and we will examine every detail of your circumstances to identify holes and challenge your charges.
Have you been accused of domestic violence? Call Glisson & Morris today at (360) 526-8191 or contact us online to schedule your free consultation with our domestic violence in Kitsap County.
What is Domestic Violence in Washington State?
In Washington, a person commits domestic violence when they engage in abusive behavior against their family or household member, or intimate partner. Although the abuse could be physical, such as punching, kicking, or shoving, it could also be mental.
That means if a person causes the others to fear that they will be harmed, by making threats or stalking them, for instance, they could also be charged with a domestic violence crime.
Who Is Considered a Household or Family Member?
The law specifically states that an offense is elevated to the level of domestic violence when a crime is committed against a family or household member or intimate partner. But how are these defined in Washington?
According to RCW 26.50.010, these relationships are defined as follows:
Relatives through blood or marriage
Roommates or former roommates
People with a parent-child relationship (whether biologically or legally)
Spouses or domestic partners
Former spouses or domestic partners
People who have a child together
People who are or were in a dating relationship and who are living together or have formerly lived together
People 16 years of age or older in a dating relationship now or in the past and who currently or formerly lived together
People 16 years of age or older who are or were in a dating relationship
Types of Domestic Violence Crimes in Washington
RCW 10.99.020 provides that domestic violence crimes include, but are not limited to:
Reckless endangerment
Burglary
Criminal trespassing
Kidnapping
Malicious mischief
Stalking
The offenses listed above, and other crimes that could be considered domestic abuse, can be charged as either misdemeanors or felonies and can result in jail or prison time and/or steep fines.
Washington Domestic Violence Penalties
Because domestic violence isn't a single offense, there are various penalties a person could face if they are found guilty of a related crime. If you are facing a misdemeanor domestic violence charge, you could be punished with up to a year in jail and $5,000 in fines. Certain circumstances in your case could lead to even more severe penalties.
Contact Our Domestic Violence Lawyer Today
Backed by nearly 50 years of combined experience, our Kitsap County lawyers know what it takes to deliver aggressive and results-driven defense. When you hire us to represent you, you will receive the personalized attention you need throughout your case. View our testimonials here.
Contact Glisson & Morris today to get started on your defense with our Kitsap County domestic violence.
We provide aggressive defense for individuals in Port Orchard, Bremerton, Silverdale, Kingston, Olalla, Poulsbo, and Tacoma.
Meet Our Dedicated Attorneys